Have you ever had a binary option withdrawal problem with a broker?
It is one of the most infuriating experiences in the world when a broker refuses you the right to withdraw money from your binary options account.
This has been of the most blatant binary options scams in recent years and has duped a number of traders out of their hard earned money.
All traders should have the right to withdraw their money as quickly and easily as they wish. However, there are occasions when actions you take may limit your withdrawal rights.
We cover a number of things to avoid as well as a few methods for you to implement if a broker is not letting you withdraw money from your binary options account.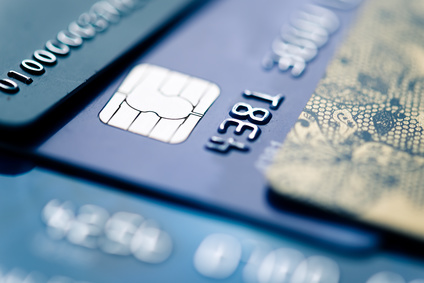 The Withdrawal Process
Of course, in order to complete a withdrawal, you will need to take a few steps and tick a few boxes in order to allow the broker to process the request. Indeed, it is true that withdrawals request tend to be harder to make than deposits but as long as the client can easily withdraw then they can at least begin the process.
Choose the amount

The first step that you are required to complete is to choose the amount that you would like to withdraw. This could either be a portion of the profit that you have realised or it could be the entire deposit that you have with the broker. Choose carefully as withdrawing and depositing usually can come with some additional fees. The broker may also have a minimum / maximum withdrawal requirements that you would need to confirm prior to this.

Select your Method of Payment

Brokers usually have a number of methods for you to receive the payment. Generally, the broker will pay you using the method that you initially decided to fund. They could refund your credit card, send it via wire or use any number of e-wallets like Skrill and Neteller.

Confirm your Decision

Depending on the broker, there may be a third step that is required in order for you to confirm your withdrawal. This could either be a confirmation email or a call from the broker. We find these to be a hindrance and don't approve of brokers who do it. Yet, if they honour the commitment then no harm no foul.

Waiting Period

This may be a stickler for some people who want access to their money immediately. Unfortunately, if the broker is using traditional payment methods it could take anywhere from 3-5 business days. Of course, some brokers have the option of same day withdrawals as well as bitcoin withdrawals. These may cost slightly more depending on how long you are willing to wait. Withdrawal times can also be slightly longer depending on how quickly the support staff at the broker are likely to process it. Once they have said that they have authorised the payment, it is usually prudent to request the broker to send you a confirmation email of the withdrawal.
What Else may be Required?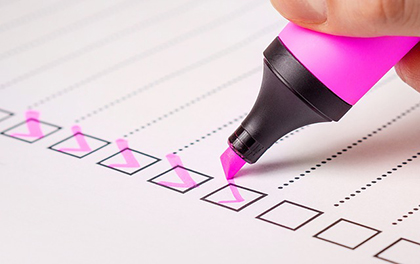 Although it is indeed frustrating for a trader to have any sort of restrictions on withdrawal, there are some occasions where a broker refuses payment because of regulatory and compliance issues. These are rules that are outside of the broker's control and require a certain degree of co-operation from the client.
For example, one of the most important legal requirements for a broker is to make sure that they have all required documents for the withdrawal. These documents are needed for compliance purposes to make sure the trader is indeed who they claim to be. Although this may sound silly at first, there are some very serious money laundering concerns that brokers may have to deal with from the regulators and banks.
Most professional brokers will request all of the required documents the moment that the account has been set up. This is because they want to make sure that they can provide the most seamless withdrawal process possible without hampering the client's experience.
Below are some of the most important documents required by the broker if they wanted to make certain that their withdrawals are processed quickly:
Proof of Identification

This is required in order to prove that the person who is requesting the withdrawal is indeed who he / she says they are. This could either be a passport, identity card or drivers licence

Proof of Residence

This is also required to confirm that you do indeed live where you claim to. This could either be a utility bill or bank / credit card statement. It would need to have been dated in the last 6 months.

Credit / Debit Card Pictures

These are required in order to prevent any fraud when depositing funds. Binary option brokers do not want criminals to be funding option accounts with credit cards that are not theirs.
If the binary option broker did not request this information when you first funded the account then they would require it on the withdrawal request. Indeed, if some of the documents are not up to spec in terms of quality or requirements then the broker may indeed ask you for additional documents. Of course, "additional documents" should not be used as an excuse and this is often a tactic employed by dishonest brokers (more below).
Am I legally Bound?
When a trader is about to deposit money with the broker, they should carefully read the terms and conditions. This is one of the most crucial steps as these T&Cs are where the broker usually inserts a lot of the legally binding conditions. One of the most binding of them all is the broker bonus.
A broker bonus usually sounds like a good idea in theory. The broker is willing to give you some "free" money to trade with which is sometimes as much as 100% of the amount that you invested. However, what you don't realise is that in the broker terms and conditions, this usually comes with extremely restrictive withdrawal requirements. This is one of the reasons that binary option broker bonuses are the most contentious offer by the broker.
These binary option withdrawal requirements are usually some sort of trading volume on the account. These are termed "turnover" requirements and can be outlandishly large on some occasions. We have even seen examples of turnover restrictions as large as 40x of the the bonus amount.
These bonuses are technically legally binding and the broker can keep the client tied up until the terms of the bonus have been met. It is for this reason that binary option regulators such as CySec have decided to ban the issuing of these bonuses.
Is the Broker Dishonest?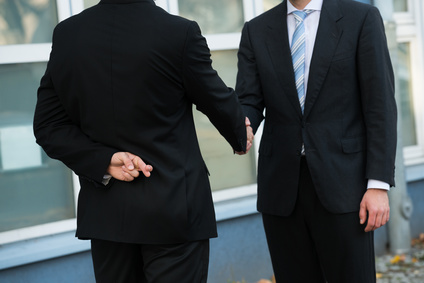 Of course, there are situations in which the broker is refusing to allow you to withdraw from your binary option accoubt. Unfortunately, we have seen this quite often and in many cases there is no right for them to refuse it. One of the cases in which the broker tries to make it incredibly difficult is to request more and more documents from the client.
We have heard of situations in which the client has sent all of the required documents and the broker has still made up some excuse as to why they are not compliant. These could be excuses such as legibility or legitimacy. It is true that the documents have to be clearly legible and they have to be a clear photo with all the edges shown. Yet, if this is the case and the broker is still complaining then they are being dishonest.
Brokers may say that they require another form of ID. For those unfortunate traders who do not have another identity document, this could be incredibly burdensome. ID documents also usually take a lot of time to attain and the binary option brokers are aware of this.
Another tactic that we have indeed heard of is the case when a broker arbitrarily applies the broker bonus without a request from the client. This is also a brazen move that attempts to lock the client in with the broker and restrict the withdrawal.
Eventually, the broker will simply become unresponsive and stop responding to clients. They do this in the hope that the trader will grow tired of chasing the broker and eventually stop contacting them. Although many traders keep up the good fight, there are a number who do indeed give up which is a real travesty.
What else can you do?
If the broker is still refusing to honour your binary option withdrawal request, then there are a few other things that you can do in order to force your withdrawal. The first step is indeed to send the broker a strongly worded email. You should tell the broker that you know your trading rights and have provided everything that they have requested.
If the broker is still refusing to honour your withdrawal then you should let them know about the steps that you will go to in order to obtain your funds. You should tell the broker that you will get in touch with the regulator and their payment processor in order to escalate your query.
The brokers are usually quite protective of over their regulatory licence and their means of payment. If either of these are threatened then the broker will be quite wary of holding on to your funds. Indeed, some of the members at the trading club have used this tactic and the brokers have relented.
If the broker is still refusing to co-operate then you should follow through with your threat. Keep a record of all of your email, Skype and IM conversations as these may come in handy. Depending on the jurisdiction of the broker, the regulatory agency you need to contact may vary. Some regulatory agencies are more effective than others but they all warrant a try.
The broker's payment provider also does not want to be an accessory to any binary option withdrawal scam. Hence, if you are able to present all of the evidence they may be willing to simply refund you the money. If they do not do this then they should at least reach out to the broker and warn them about the implications of using their services for these purposes.
Tell the Community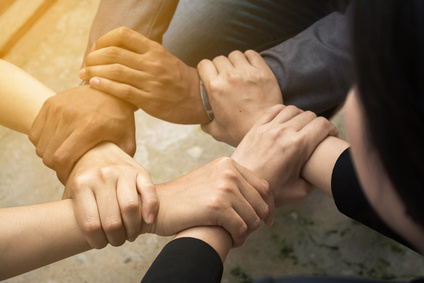 When it comes to trading online, your greatest allies are indeed fellow traders. They are able to share their experiences of binary options withdrawal issues. Not only can they provide advice on how to recover funds from the broker but they can also help spread the word about the broker to other traders.
The reputation of binary option brokers is quite important if they are to get any further business. No trader would want to deal with a broker that has used deceptive and dishonest practices in the past. When people combine their efforts and spread the word through a number of online sources, the brokers name will eventually become tarnished.
The Trading Club is a community of option traders who regularly share information on some of the industries more unsavoury actors. Nothing irks our members more than Binary Option withdrawal problems.