As a new trader, one of the most important tools that you can make use of are binary option demo accounts. This is a non-threatening way for the trader to practice their trading skills and get a better sense of whether a broker's platform is right for them.
It is also a way in which the trader can get an idea of how the broker's platform works for them in terms of functionality as well as efficiency.
Binary Option Demo accounts are usually offered for free by the broker to the client. Yet, some demo accounts could be a means for brokers to draw unsuspecting new clients in. In order for the trader to make the most of demo accounts they need to know what to look for.
We run through some of the most important points and considerations when deciding on a demo account. If you wanted to start trading immediately, below are some of the best regulated brokers that offer free demo accounts.
Broker
Minimum Trade
Minimum Deposit
Max Return
Total Assets
Option Types
Jurisdiction
Support
Broker Site
$1
$10
95%
500+
High/LowOne TouchDynamicAmericanCFDs
Global
Email
Live Chat
Signup
$24
$250
88%*
65
High / LowOne TouchNo TouchBoundariesHigh Yield
Cyprus
Phone
Email
Live Chat
Signup
*Profit to be credited in case of correct prediction
What are Demo Accounts?
A binary options demo account is an opportunity for the client to use the broker's platform for free over a certain period of time (or indefinitely). The broker will usually also provide the client with "demo money" which can be used to place trades as if they were live funds.
You can think of a demo account as analogous to a free trial that is usually offered for a number of software downloads that you can get online. Most consumers are apprehensive to try something new unless they have an idea of how it will provide them value. With binary options it is that much more risky as there is a potential for loss.
Demo money are fake funds which the client can trade on the platform. The main idea behind the demo funds is to simulate the experience of trading on the platform should the client have invested. The demo account should be identical to a "live" money account in order to give the best opinion.
This is also something that the broker should happily share with their prospective clients. This is because it is their opportunity to showcase the best that their platform has to offer. There are hundreds of different binary option brands in the industry and this allows the broker to stand out.
Setting up a Binary Options Demo Account
Most brokers who truly want you to try out their demo account will try to make it as prominent as possible across the site. They should label it either "try it now" or "signup now". You will then be taken to an online form that will require a certain amount of information.
Usually, the client is required to give their information including email address with some brokers requiring a phone number. The reason behind this is so that the broker can call you and take you through the platform and receive your feedback.
Some broker's still require the client to fund the account with a minimum deposit in order to make use of the demo account. The argument is sometimes given that a certain amount of manpower is required in order to provide the demo technology.
This is a dishonest tactic and is not based in fact. If a broker is truly interested in providing you with a seamless and effective trading platform then they should allow you the benefit of signing up with a demo account. Do not pay in order to access a demo account.
Similarly, you should be wary of any demo account signup processes that ask for too much information. For instance, any information that relates to your financial affairs such as bank information as well as credit card information should not be required.
Trading on a Demo Account
Once you have created your demo account you are given demo funds in order to trade with. Most brokers give you a realistic number that fits in with your potential future trading size. The demo fund size that is often used is $1,000.
Once the demo account is ready to roll, you need to use it for what it was intended for, getting a better sense of how the platform works as well as how receptive the broker is to your potential support queries. You also want to make certain that the demo account on offer is exactly the same as a live account will be.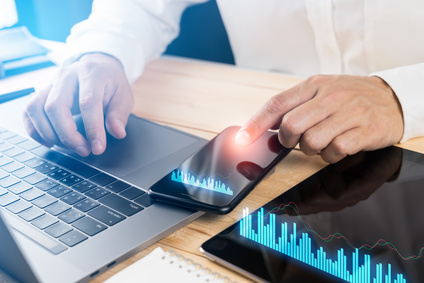 Ask the broker whether there is anything on the live account that is not on offer in the demo. Of course, knowing with certainty what is on offer with the live account is hard to know ex post but it is always worth inquiring.
The demo account is helpful for both an experienced trader and a beginner. In the case of the experienced trader, he can use the demo account in comparison to his current broker platform. The beginner could create a number of demo accounts at different brokers to see which platform is most user friendly.
Simplicity vs. Functionality
Although the professional trader knows exactly what they want in terms of tools and functionality on the platform, this is not always the case with new traders. This is because they do not know what to look for when it comes to general functionality.
Although the new trader may find the platform to be easy to use at first, they should not settle immediately on the most simple choice. This is because they may require more tools at a later date when they have improved their trading and charting skills.
This is where broker reviews can come in handy. These are done by professional traders who have a greater knowledge of what is usually required as standard for a broker. You could also reach out to someone at the trading club and ask them for their opinion on a broker platform.
However, there are certain things that you should make sure the binary option demo account includes. These are add-ons like live news streams, trading alerts, standard charting tools / technical studies and of course, a mobile application. As most people are away from their PCs these days, mobile trading is very important.
It is also important that you have a range of options when it comes to the types of assets that you can trade, option expiry times, pay-out rates and of course option types. Although you may be comfortable initially with trading a certain group of assets, you may want to branch out at a later date.
Demo Account Scams
Although demo accounts are indeed a great way for the trader to get a good idea of the pros of using to platform, there are a number of things that the trader should watch out for when they are deciding among demo accounts.
One of the most prevalent is asking clients to pay for the use of a demo account in the form of first depositing. There are numerous brokers in the market who have great demo accounts and there should not be a reason why you should initially fund before you have the option to use one.
The typical scam that we have observed is that brokers will say that the client needs to deposit the minimum in order to use the demo account. Once the client has done this the broker includes a binary options bonus.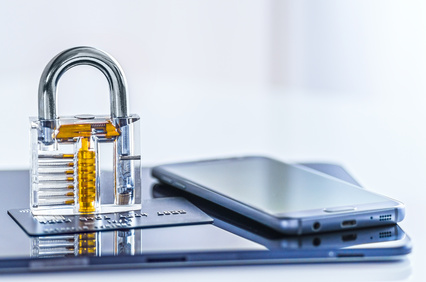 Binary options bonuses come with really strict turnover requirements before the trader can actually withdraw the funds. This can be seen as nothing more than a scam and the trader will in the end never see their deposited funds again.
Another binary option scam that we have seen is brokers who manipulate the pricing on the demo account in order to give the trader a false sense of success while trading. Then, the moment that the trader decides to deposit funds the broker changes the spreads and the client loses.
Although the brokers recommended by the trading club would never dare consider such brazen illegality, this is something that lesser known brokers do sometimes embark on. In order to verify that you are getting the correct pricing you can cross check the prices with another platform or financial news service like yahoo finance.
Are Binary Options for You?
For new traders the benefit of the demo account is indeed quite clear. It also allows them the opportunity to determine whether trading binary options is indeed for them. This is not always the case for a lot of people and personality types.
It also allows these new traders to understand that trading binary options is not always as easy and profitable as is claimed via a number of online sources. Trading binary options requires dedication, discipline and education.
In a similar vein, the trader should not be entirely disheartened by initial losses on the demo account. They should take it for what it exactly is, a learning process. The great thing about a demo account is that you can afford to lose in the name of progress. Having a slightly bruised ego is better than have a bruised wallet!